COMMUNITY BASED PROGRAM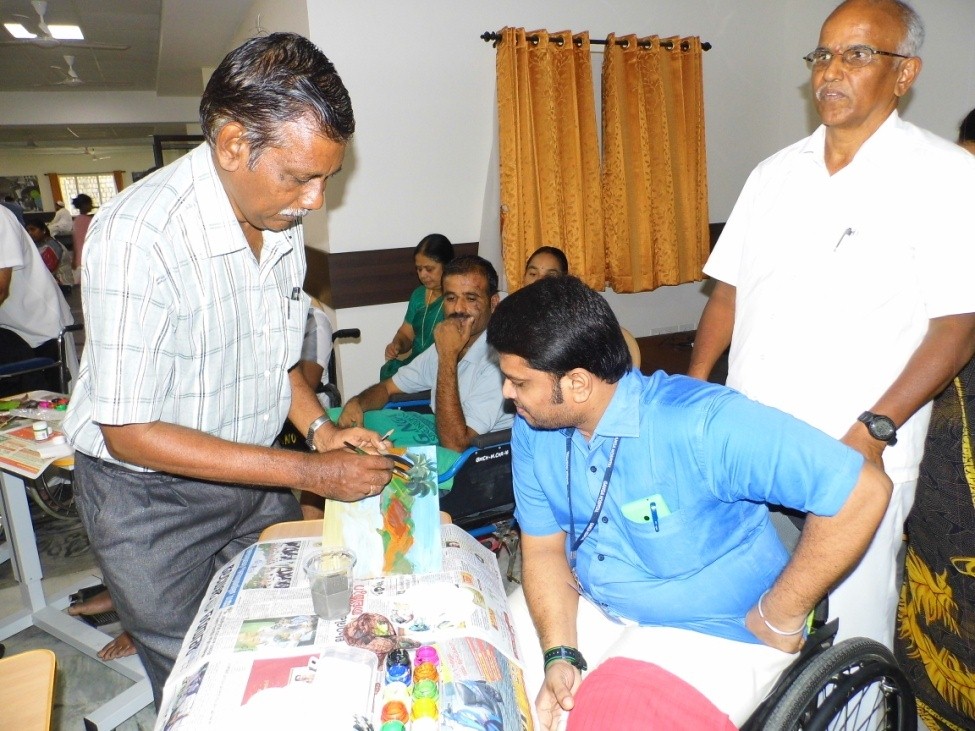 SKILL AND ENTREPRENEURSHIP DEVELOPMENT TRAINING
Patients with Spinal Cord Injuries might not be able to go back to their professions. Acquiring a new skill can bridge the gap and be a good source of income, letting them lead a positive life.
At GSIF, we have regular classes on tailoring, hand embroidery, LED Bulb Making, umbrella making, repair and maintenance of house hold appliances and book binding etc. About 20 patients and caregivers have learnt tailoring and embroidery at the centre. 18 persons have learnt to make paper pens, umbrellas and LED bulbs and now successfully run their own businesses today. We have also helped 16 people acquire the skills of making washing powder and phenyl.
SELF EMPLOYMENT
Being financially independent is important for patients and their families. GSIF has helped set up shops for two patients so they can be self employed and live a dignified life in the society.
Beneficiary Profile :
Mr. Dinesh,29 years old, hailing from Karamadai,Coimbatore District, has started a small shop with funds under these self employment scheme.
AWARENESS PROGRAMS
Creating awareness about spinal cord injuries and their impact on the society is a core component of GSIF. We have conducted………