This Events has passed.
AMAR SEVA SANGAM FOUNDAR VISIT
Date : FEBRUARY 16, 2015 @ 8:00 AM - 5:00 PM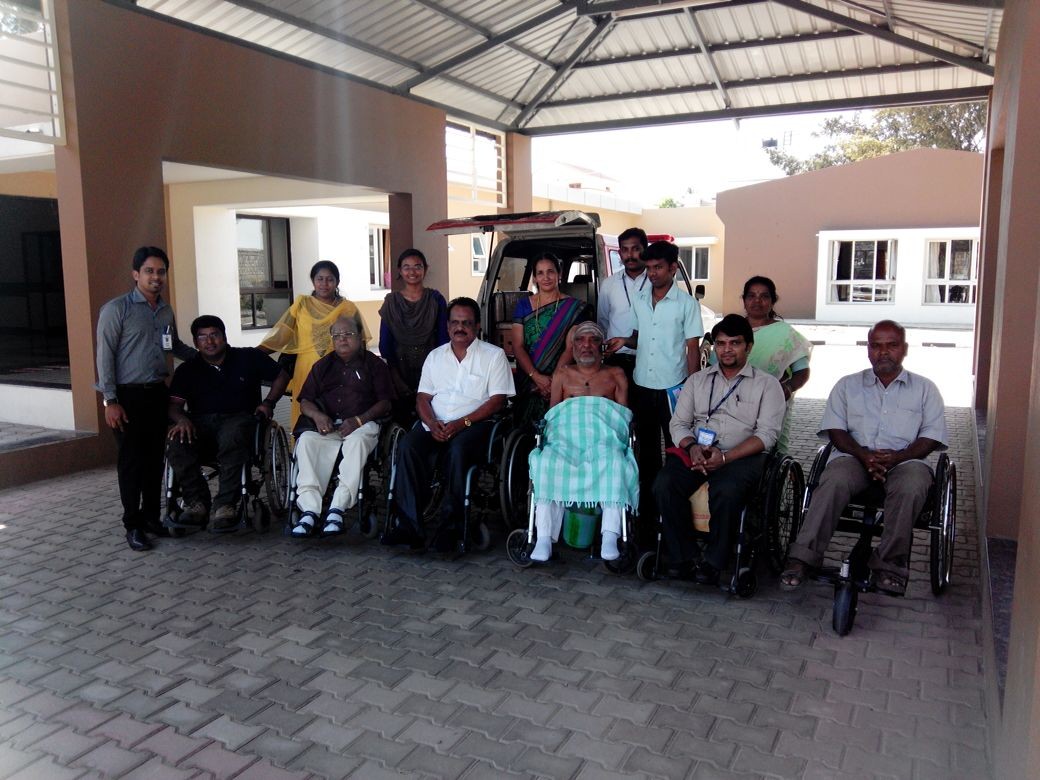 Shri S. Ramakrishnan, who was normal, was doing his final year at the Government College of Technology, Coimbatore. While doing the naval recruitment exercises, he fell down during the test and suffered multiple spine injuries which resulted in complete paralysis below the neck and total amnesia below C3 and C4 rib cage. He did not lose his courage and enthusiasm. After intense self-rehabilitation, he wanted to serve the society and spend his remaining life meaningfully. Mr.Ramakrishanan, Founder, Amar Seva Sangam Foundar, visited the rehabilitation centre on 16th February 2015.
Details :
Date : FEBRUARY 16, 2015
Time : 8:00 AM - 5:00 PM