SOCIAL WELFARE PROGRAM
As part of Social Welfare Program, GSIRC helps needy patients from economically lower backgrounds through many constructive steps. With generous contributions from donors, we provide wheelchairs, walkers, calipers and other mobility appliances to patients. We also liaise with governmental agencies and assist patients to get disability cards, financial assistance and other benefits from government schemes. We connect with spinal injured associations or groups that can further enlighten and motivate them to live happier lives.
GANGA SPINE INJURY FOUNDATION
The Ganga Spine Injury Foundation (GSIF) was started in 2014 to reach out to spinal cord injured patients and their families. Through rehabilitation, financial and emotional help, patients can get back to a possible normal life that could otherwise not be obtained. Apart from undertaking several initiatives to support and ameliorate the lives of spinal cord injured (SPI) patients, GSIF works with private and government organisations to reach out to more families and patients.
Distribution of Assistive Devices:
Mobility aids such as wheelchairs, scooters, walkers, canes, crutches, prosthetic and orthotic devices enhance the mobility of patients. These devices help patients independently perform basic tasks.
GSIRC helps needy patients by contributing such mobility devices. Until 2017, 45 patients have received wheelchairs worth Rs. 9000/- each.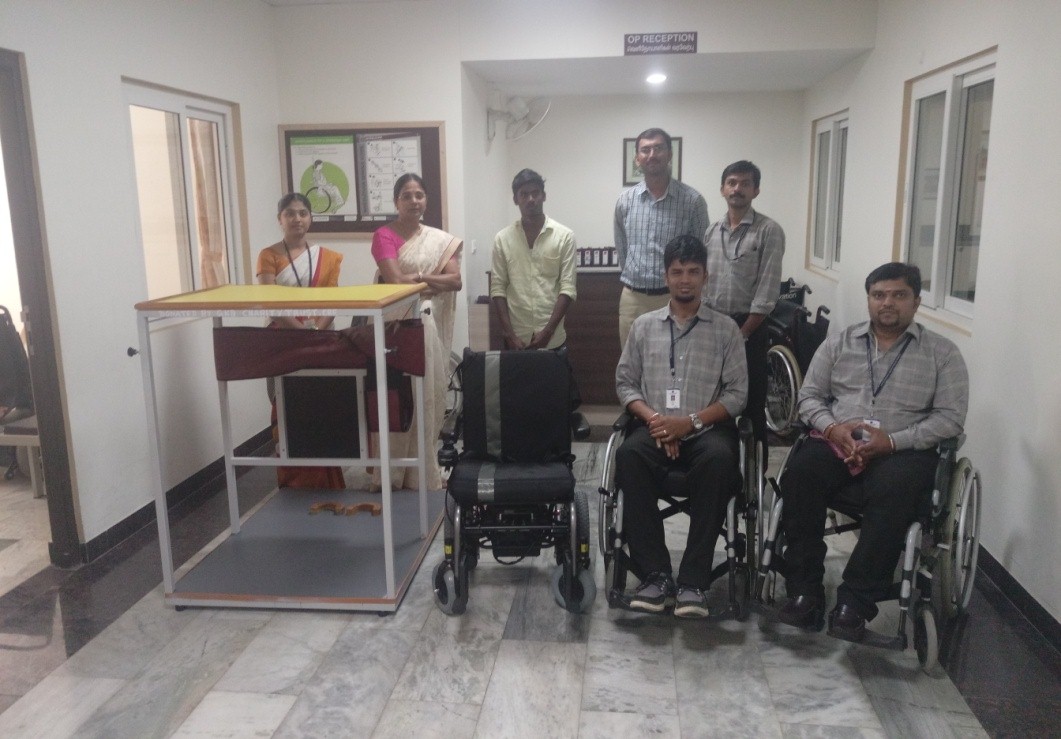 Facilitating and Guiding Patients through Government Welfare Schemes:
The Government offers several schemes and monetary aid for patients with spinal cord injuries. GSIF helps patients and their families understand procedures and methods to avail these facilities. Listed below are some of the government welfare schemes that we help with:
Disability Certification : (Until date, we have assisted 30 patients to obtain the certification)
Maintenance Allowance : The scheme provides a maintenance allowance of 1,500/- per month to severely affected differently abled persons with atlas 75% disability who cannot be rehabilitated to utilise education, training, assistance for self-employment, placement etc.
Self Employment Scheme : Patients can receive Interest free Loan Assistance from National Handicapped Finance and Development Corporation (NHFDC)
Pension Scheme
Transportation concessions
Government donated Assistive devices such as Tricycles, wheel chairs, callipers and retrofitted petrol scooters
EDUCATIONAL SUPPORT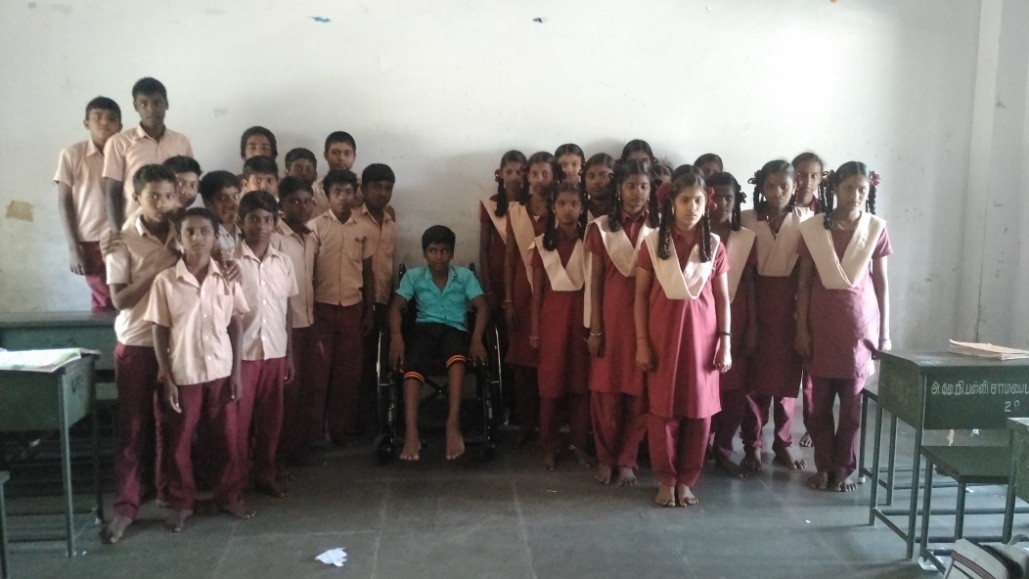 A spinal injury often leads to financial instability and unemployment in the family. GSIF funds education of deserving spine injured persons or their family members.
This ensures that the patient or his children or other family members do not have to stop pursuing their education. Until 2017, 8 school children and 2 college students have been able to continue their studies despite a parent's injury.