This Events has passed.
AVINASHILINGAM JAN SHIKSHAN SANSTHAN -VOCATIONAL TRAINING PROGRAM
Date : JUNE 23, 2015 @ 8:00 AM - 5:00 PM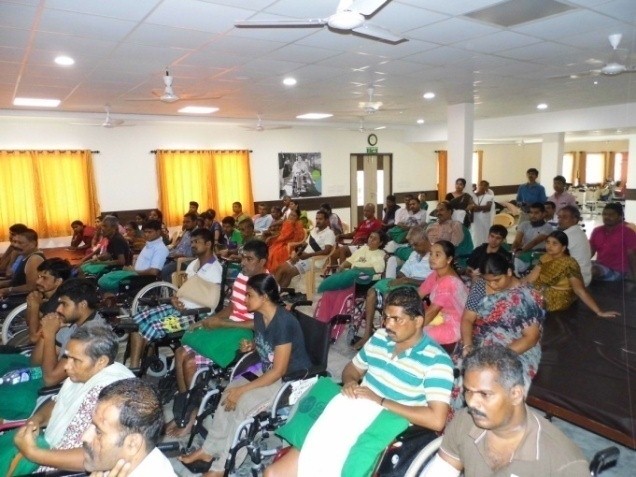 Started on 23rd June 2015 at the Rehabilitation centre, this vocational training program aims to create employment opportunities to the spinal cord injury and their dependents. The ceremony was also attended by Mr.Balasubramaniam, Director of Avinashilingam Jan Shikshan Sansthan.
Details :
Date : JUNE 23, 2015
Time : 8:00 AM - 5:00 PM